AIRCRAFT DISMANTLING IN KUALA LUMPUR
Dismantling of two Boeing 737-300,
Kuala Lumpur International Airport (KLIA), Malaysia
10/2011
Keske Dismantling Ltd. was assigned to dismantle two Boeing 737-300 in Kuala Lumpur in October 2011. The high value part extraction and disassembly of the harmful components were done previously. In order to dismantle the aircraft, first step in the process was to jack the aircraft at the designated dismantling area.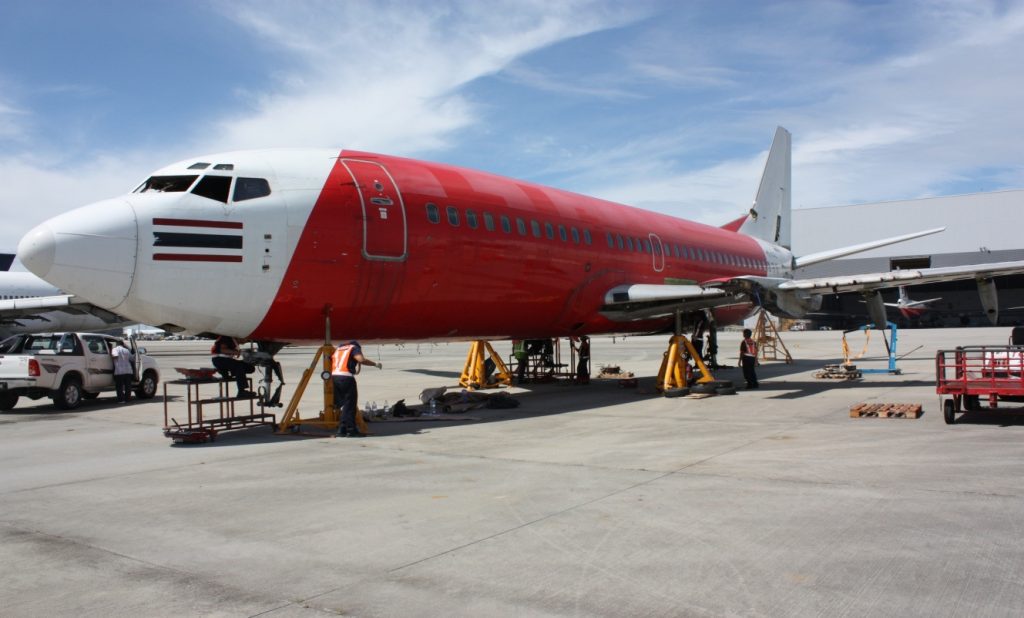 After dismantling the landing gear jacks were replaced by wooden pallets which were the best alternative to prepare for the actual dismantling process.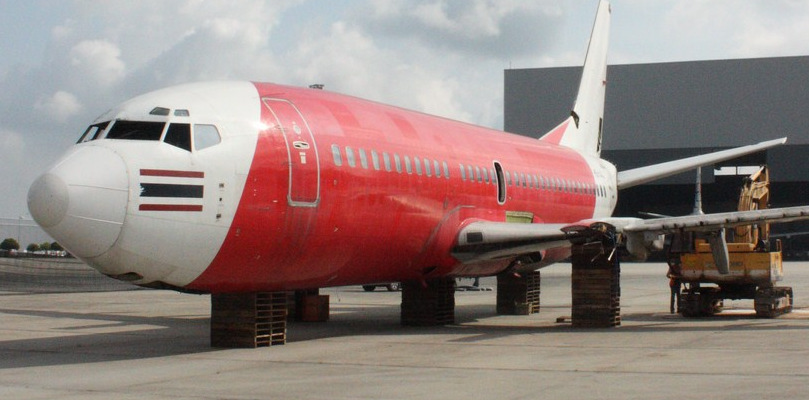 Next step was to cut the rear part off of the aircraft to prevent displacement of the center of gravity.

This was continued to the wing root.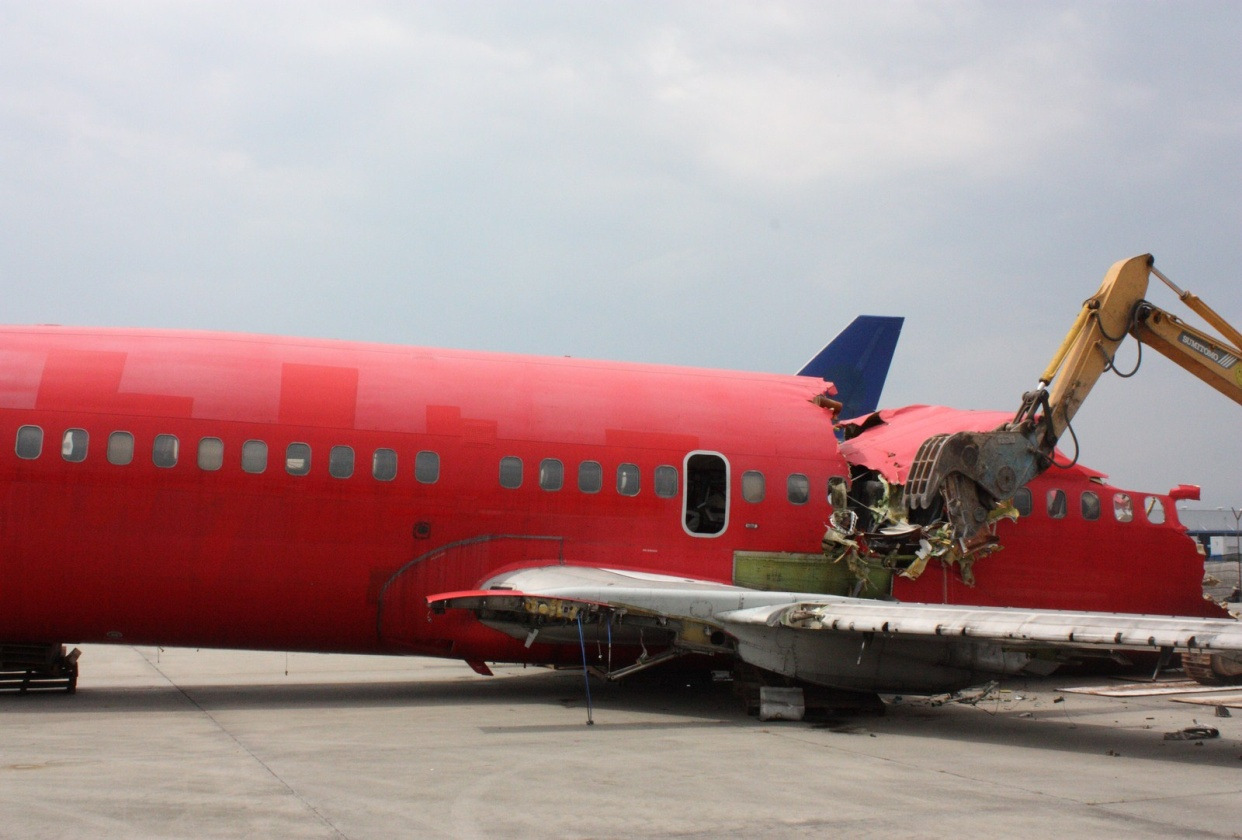 Afterwards the wings were cut off of the wing root.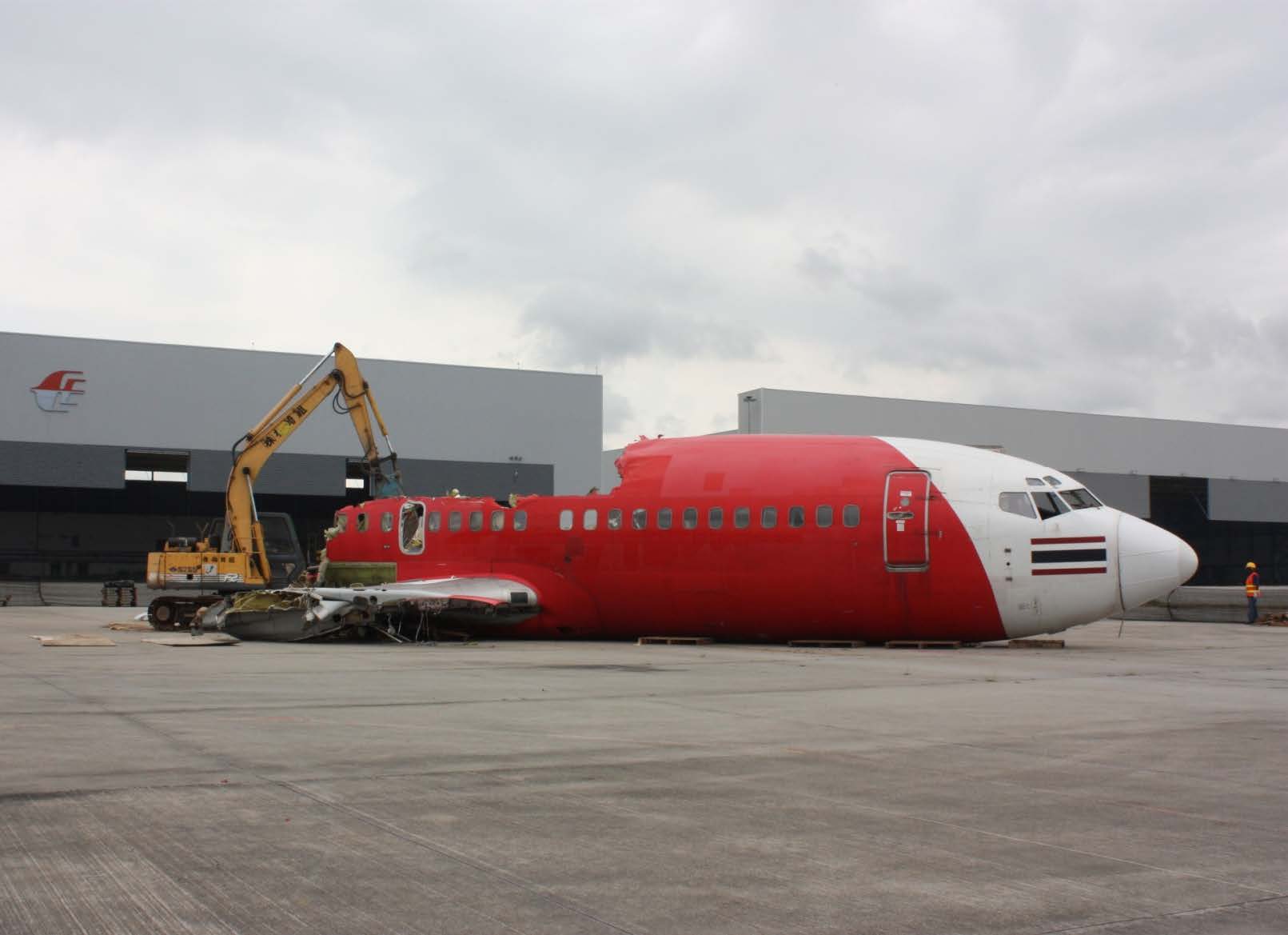 Employees of Airport Fire and Rescue Services watched the dismantling process with interest.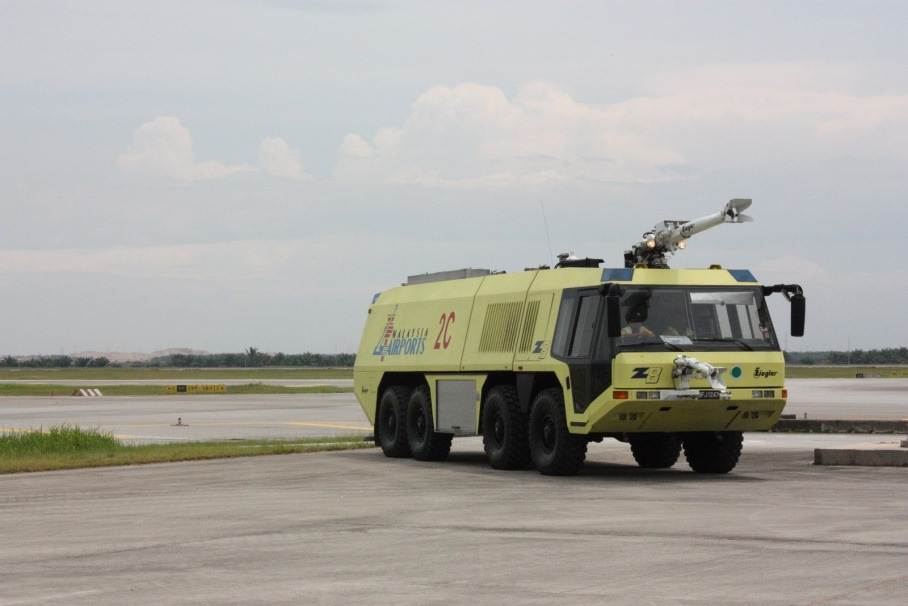 After completing the diminution of the rear and cutting off the wings we started at the cockpit to proceed towards the aircraft wings.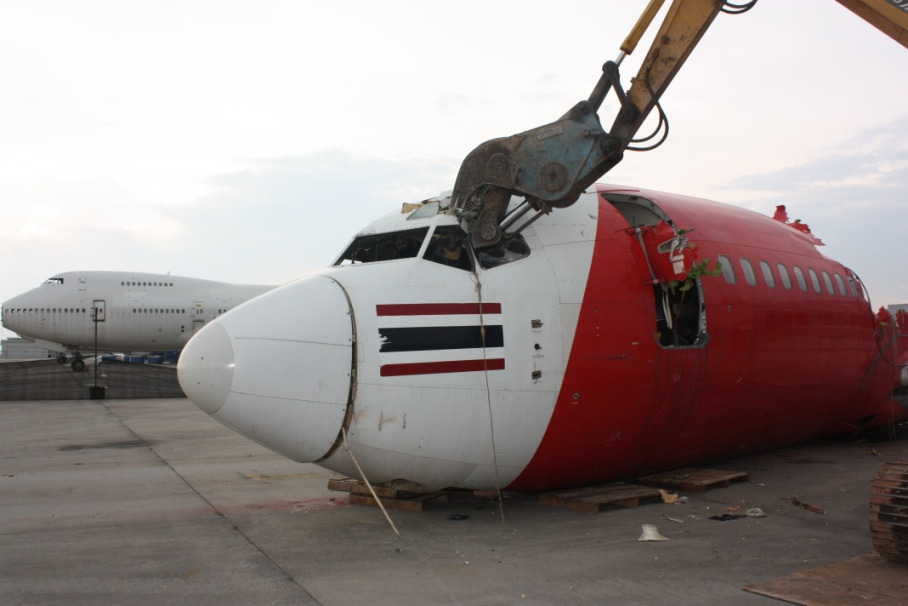 The above mentioned steps exemplify the material comminution to be able to ship the material mix from Malaysia to Germany where it will be recycled.